Posted in Breaking News | February 22nd, 2011
COLUMBIA, Md.–Getting started overview videos for the Omnistar Affiliate software are now available on any iTunes-ready device, Omnistar Interactive announced recently. There are currently four getting started videos for Omnistar's affiliate marketing software available as podcast downloads in iTunes. Any iPhone, iPod or iPad user who is able to access iTunes will be able to stream the videos or download them for later viewing. Subscribers to the Omnistar Affiliate podcast channel will automatically receive new video updates as soon as they become available.
Follow the link below to access the Omnistar Affiliate podcast page:
Posted in Breaking News | January 20th, 2011
COLUMBIA, Md. — Version 6.1 of the Omnistar Affiliate Software is now available for download and purchase, Omnistar Interactive CEO Arlen Robinson announced recently. The current version of the software has been redesigned to reflect current web design standards and practices as well as to streamline the getting started process for new users.
The first thing existing users will notice about Omnistar Affiliate is the layout change on the home page. No information or areas have been removed from the previous layout, but rather the information has been reorganized into, what the company feels is, a cleaner, more intuitive layout. A video walkthrough section has also been added to the home page in order to give users the direction they need to successfully use the software.
Posted in Breaking News, New Releases | September 15th, 2010
Omnistar Interactive is proud to announce the debut of a new look for its Omnistar Etools product suite at www.omnistaretools.com. The launch is the fifth for Omnistar Interactive after www.osiaffiliate.com premiered the redesigned format in the beginning of June. Omnistar's other sites are set to launch with the same new look in the coming weeks and months.
The company has striven to create a more user-friendly internet home and has heavily integrated video content in the form of how-to and overview clips. The increased popularity of widescreen monitors has also played a part in the design of the site, as it exhibits a multi-column format. The increased screen space makes for a more visually-pleasing layout and also increases the amount of information contained on the active screen, eliminating the need for scrolling on many pages.
Posted in Webmasters | February 10th, 2010
1. Fuel Your Creativity



If you need some inspiration, Fuel Your Creativity is the right place. With articles and links they keep you informed how creatives like you get things done.
Site Link: http://www.fuelyourcreativity.com/
Page Rank: 5
Is link DoFollow: No
Traffic Rank Technorati: 9,591
Twitter Followers: 1,767
RSS Subscribers: 9,650
Twitter Account: http://twitter.com/fuelcreativity
2. 2Experts Design



2experts Design is a blog that provides resources like graphic design, logo design, web design, advertising, branding and lots of other stuff.
Site Link: http://www.2expertsdesign.com/
Page Rank: 5
Is link DoFollow: Yes
Traffic Rank Technorati: 32,411
Twitter Followers: 725
RSS Subscribers: 619
Twitter Account: http://twitter.com/2experts
Posted in Webmasters | February 5th, 2010
1. Omnistar Free Web Site Templates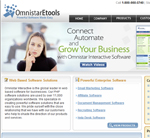 Receive free web site templates to help improve your web site
2. Five Second Test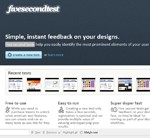 Identify the most prominent elements of your User Interface using Five Second Test.
3. Piwik

An open source web analytics software that provides real time reports on your website visitors, search engines and keywords they used and much more.
4. Dynamic Drive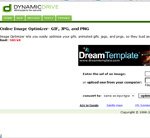 An Online Image Optimizer.
5. Silverback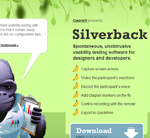 A tool to perform usability testing for designers and developers.
6. Loop11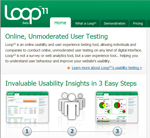 An online tool that allows individuals to conduct unmoderated user testing on any kind of digital interface.
Posted in Breaking News, New Releases | January 22nd, 2010
Recently eBay reached a settlement with Skype founders Niklas Zennstrom and Janus Friis. The lawsuit, which claimed damages in the amount of $75million each day, resulted from allegations that eBay's sale of Skype significantly violated a licensing agreement. The settlement has made possible the sale of Skype to an international consortium comprised of three (originally four) investment companies; Silver Lake Partners, Andreessen Horowitz, and the Canada Pension Plan Investment Board. Marc Andreessen of Andreessen Horowitz has gone on record stating all issues have been settled and that the company (Skype) is "free and clear to execute to its full potential".
GigaOM, a business media company linking the world's leading technology innovators to a global audience of prospective customers, business partners, and investors, had been spreading rumors that a settlement might be reached earlier in the month and the NY Times came on board later, reinforcing those claims.
Mr. Zennstrom and Mr. Friis, through negotiations and a significant layout of their own personal capital have acquired approximately 14% of Skype (up from an original 10% that was reported earlier), giving them the rights to Global Index P2P technology which is controlled by their company Joltid, and which is key to the success of Skype Software. The two also now have representation at the boardroom.
Index Ventures, one of the original four groups in the new investment entity has backed out of the deal. A spokesperson for the long time investor in Skype issued a statement wherein they said they were happy that the litigation surrounding Skype was behind the company and that they wished Josh Silverman, and all other investors great success. Index Ventures cited "changes in the deal terms" as its chief reason for backing out.
56% of Skype now belongs to the internet consortium, with eBay holding on to 30%, and the original owners of Skype taking their 14%. The deal, which values Skype at $2.75 billion, will be finalized at the end of the fourth quarter of 2009.